Lake Forest College Sports Information
February 14, 2009
Contact: Mike Wajerski, SID
Foresters Complete Season Sweep of Knox College
Nate Bateman and Travis Clark combine for 40 points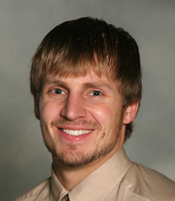 Jeremy Beyersdorf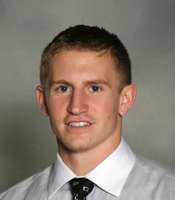 Matt DesJardins

LAKE FOREST, Ill. - The Lake Forest College men's basketball team defeated visiting Knox College 82-66 on Saturday (February 14). The Foresters raised their overall record to 7-14 and Midwest Conference mark to 6-8. The Prairie Fire fell to 2-20 overall and 2-13 in the league.

Lake Forest freshman Nate Bateman (Lake Forest, Ill./Lake Forest Academy) led all scorers in the game with 22 points and added five rebounds and four assists. He made nine of 16 field goal attempts in the contest, including three of seven from three-point range. Freshman post player Travis Clark (Evanston, Ill./Evanston) was next with 18 points. He shot 9-for-10 from the field and also added five boards. Senior guard Jeremy Beyersdorf (Neenah, Wis./Fox Valley Lutheran) scored a dozen points and led the Foresters with seven rebounds. Junior forward Patrick Hanley (Plainfield, Ill./Plainfield) dished out a game-high seven assists and is just nine away from matching the program's single-season record int he category (114).

An 18-4 Lake Forest run in the first half gave the home team a 29-14 lead with nine-and-a-half minutes to play in the period. The margin grew to as many as 16 points twice in the next five minutes and the Foresters led 40-31 at halftime.

Knox trimmed the home team's lead to eight points twice early in the second half and pulled to within seven (58-51) with 8:20 remaining in the contest. The Foresters responded with an 8-2 run that extended their advantage back into double figures for good. The home team took a 19-point lead, its largest of the game, with 1:44 to play.

It was Lake Forest's Senior Day and Beyersdorf and guard Matt DesJardins (Peoria, Ill./Richwoods) were honored before the game.

The Foresters will play their final home game of the season Wednesday night (February 18) against Monmouth College. Tip-Off is schedules for 7:30 p.m. Live video webcasts of all league games are available at www.midwestconference.tv.
---