Lake Forest College Sports Information
February 17, 2007
Contact: Mike Wajerski, SID
Foresters Defeat Knox, Qualify for Four-Team MWC Tournament
Team finishes regular season 14-9 overall and 10-6 in Midwest Conference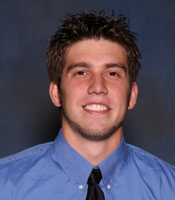 Brad Wehner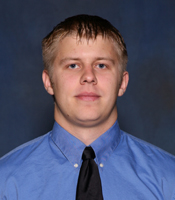 John Wasikowski

LAKE FOREST, Ill. - Lake Forest College men's basketball team hosted and defeated Knox College 76-56 Saturday (February 17) afternoon. The Foresters raised their overall record to 14-8 and their Midwest Conference mark to 10-6. The Prairie Fire finished the year with a 5-18 overall record and 3-13 league mark.

Senior forward Brad Wehner (Sheboygan, Wis./Sheboygan North) led the Foresters with 16 points in his final career home game. He knocked down three three-pointers in the contest and added six rebounds, four assists, and three steals. Fellow senior John Wasikowski (Greenfield, Wis./Greenfield), a guard, was also honored before the game on Senior Day.

Sophomore guard Jeremy Beyersdorf (Neenah, Wis./Fox Valley Lutheran) and freshman forward Hoyt Rees (Yorkville, Ill./Yorkville) were next for Lake Forest with 15 points apiece. Beyersdorf shot 6-for-7 from the field and added five rebounds and a pair of steals. Rees connected on seven of his eight field goal attempts and also pulled down five boards. Freshman guard Victor Campbell (Milwaukee, Wis./Wisconsin Lutheran) also reached double figures with 12 points and added five rebounds and two assists.

The Foresters shot 54.7 percent from the field, made half of their 16 three-point attempts, and missed just two of 12 free throws. Knox shot 35.2 percent from the floor, 5-for-19 from beyond the arc, and 13-for-19 from the foul line. Lake Forest out-rebounded the Prairie Fire 36-25 but, with 18, committed two more turnovers than the visitors.

The Foresters forced a game-opening turnover, scored on their first possession, and led throughout the game. The difference reached as many as eight points early in the contest and, after Knox cut the margin to one, the Foresters rattled off 14 straight points. The home team led 36-22 at halftime.

The home team's advantage remained in double-figures throughout the second half and reached as many as 25 points late in the game.

Lake Forest qualified for the four-team MWC Tournament for the third time in the last four years. The Foresters will travel to league champion Grinnell College next weekend (February 23-24) and take on the hosts in Friday night's 7:00 semifinal. The winner will take on either Carroll College or Ripon College in the tournament final the following afternoon at 3:00.
---