Lake Forest College Sports Information
February 18, 2009
Contact: Mike Wajerski, SID
Lake Forest Falls to Monmouth College in Home Finale
Beyersdorf and DesJardins play final game in the Sports Center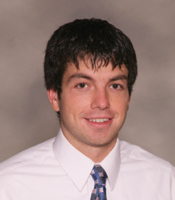 Patrick Hanley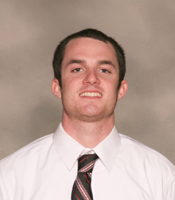 Nate Bateman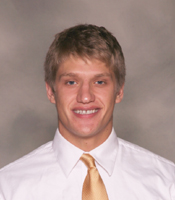 Dayton Young

LAKE FOREST, Ill. - The Forester men's basketball team dropped a 71-60 decision to visiting Monmouth College Wednesday night (February 18). Lake Forest fell to 7-15 overall and 6-9 in Midwest Conference play. The Fighting Scots raised their overall record to 8-14 and league mark to 5-10.

The Foresters were led by junior forward Patrick Hanley (Plainfield, Ill./Plainfield) with 13 points. He also pulled down seven rebounds and dished out three assists, leaving him six assists shy of the single-season school record of 114 with one game to play. Freshman forward Nate Bateman (Lake Forest, Ill./Lake Forest Academy) and freshman post player Dayton Young (Muskego, Wis./Catholic Memorial) also reached double figures with 12 and 10 points, respectively. Freshman post player Travis Clark (Evanston, Ill./Evanston) scored eight point and added a game-high eight rebounds.

Lake Forest shot 37.9 percent from the field, 6-for-28 from three-point range, and 10-for-13 from the free throw line. Monmouth connected on 46 percent of its field goal attempts, including eight of 22 three-pointers, and knocked down 17 of 27 foul shots. The Foresters were out-rebounded 41-32 and committed a dozen turnovers while forcing 15.

Monmouth score eight straight first-half points to take an 18-9 lead with 11 minutes remaining in the period. After a Clark tip-in, the Scots rattled off 18 consecutive points while holding the Foresters scoreless over the next seven minutes. The margin reached as many as 28 points with a minute left in the half, which ended with the visitors leading 45-21.

Lake Forest outscored Monmouth 22-7 over the first 8:15 of the second half to cut the deficit to single digits. The Foresters pulled to within nine again on three other occasions in the period, the last with 57 seconds remaining, but would get no closer.

It was the final career home game for Lake Forest senior guards Jeremy Beyersdorf (Neenah, Wis./Fox Valley Lutheran) and Matt DesJardins (Peoria, Ill./Richwoods). Beyersdorf finished with four points, four rebounds, three assists, and a pair of steals. DesJardins had two points, a rebound, two assists, and a team-high three steals.

The Foresters will close out the season Saturday afternoon (February 21) at Illinois College at 4:00 p.m.. A live video webcast of the game will be available at www.midwestconference.tv.
---