Lake Forest College Sports Information
February 21, 2009
Contact: Mike Wajerski, SID
Foresters Finish Season with Loss at Illinois College
Patrick Hanley misses single-season school record by one assist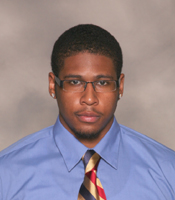 Travis Clark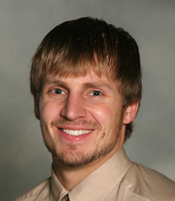 Jeremy Beyersdorf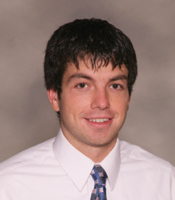 Patrick Hanley

JACKSONVILLE, Ill. - The Lake Forest College men's basketball team fell 68-62 at Illinois College Saturday (February 21) in the season finale for both teams. The Foresters finished the year with an overall record of 7-23 and Midwest Conference mark of 6-10. The Blueboys raised their overall record to 11-12 and evened their league mark at 8-8.

Forester freshman post player Travis Clark (Evanston, Ill./Evanston) led all players in the game with 16 points. He shot 7-for-9 from the field and pulled down nine rebounds. Senior guard Jeremy Beyersdorf (Neenah, Wis./Fox Valley Lutheran) was next on the team with 15 points. He was 5-for-9 from the floor, including 3-for-5 from three-point range, and chipped in with five rebounds, four assists, and five steals. Freshman post player Dayton Young (Muskego, Wis./Catholic Memorial) also reached double figures with a dozen points and shot 5-for-7 from the field. Junior forward Patrick Hanley (Plainfield, Ill./Plainfield) scored eight points and recorded game-highs with 12 rebounds and five assists.

Neither team led by more than five points during the game's first 16 minutes. Illinois College then used a 9-2 run late in the first half to pull ahead by 10. A jumper by Young in the final minute of the period made the score 32-24 at halftime.

An 11-3 Forester run to open the second half even the score at 35 and the teams would be tied seven more times in the period. Both teams led several times during that span. The last tie came after a three-point play by Clark with 1:56 to play in the contest and was followed by a three-point play by the Blueboys 17 seconds later. Beyersdorf pulled the visitors back to within one on a layup with 42 seconds left but Lake Forest would not score again. Illinois College made a three-pointer as the shot clock expired with six seconds to play and added a basket as the final buzzer sounded.

Clark finished the season as the Foresters' leader with 12.8 points and 6.3 rebounds per contest and 16 blocked shots on the year. He also shot 61.3 percent from the field, the fifth-highest shooting percentage in team history. Hanley led the squad with 113 assists, one shy of the program's single-season record, and with 30 steals.

Beyersdorf and fellow guard Matt DesJardins (Peoria, Ill./Richwoods) were the team's only seniors.
---