Lake Forest College Sports Information
February 23, 2008
Contact: Mike Wajerski, SID
Lake Forest Drops Season Finale at Knox
Laird Walker and Hoyt Rees combine for 41 points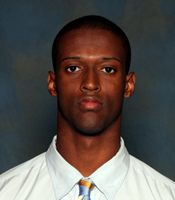 Laird Walker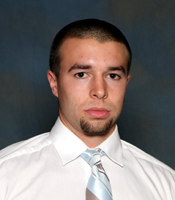 Hoyt Rees

GALESBURG, Ill. - The Forester men's basketball team fell 61-56 at Knox College in both teams' season finale on Saturday (February 23). Lake Forest finished the year with an 11-12 overall record and a 7-9 mark in Midwest Conference play. The Prairie Fire raised their overall record to 8-15 and league mark to 7-9.

Senior forward Laird Walker (Chicago, Ill./Whitney M. Young Magnet) led all players with 24 points and pulled down a team-high eight rebounds. He shot 9-for-13 from the field and also added two steals and two blocked shots. Sophomore forward Hoyt Rees (Yorkville, Ill./Yorkville) was next with 17 points. He shot 7-for-11 from the floor and led the squad with three steals. Junior guard Jeremy Beyersdorf (Neenah, Wis./Fox Valley Lutheran) and sophomore guard Victor Campbell (Milwaukee, Wis./Wisconsin Lutheran) tied for team-high honors with three assists apiece.

As a team the Foresters shot just 40.4 percent from the field, 4-for-17 (23.5%) from three-point range, and 10-for-22 (45.5%) from the free throw line. Knox connected on 46.5 percent of field goal attempts, including six of 15 (40%) three-pointers, and shot 15-for-19 (78.9%) from the foul line. The visitors were out-rebounded 33-29 but committed just 13 turnovers while forcing 18 Prairie Fire miscues.

Lake Forest started the game on a 13-2 run and led by as many as 13 points in the first half. Knox, however, closed out the period with a 17-1 run and led 30-27 at halftime.

Knox started the second half with a three-pointer to take a six-point lead. The Foresters gradually chipped away at the deficit and pulled ahead by three (44-41) with less than 12 minutes remaining. A 10-1 Knox run regained the lead for the home team and the difference reached seven points (56-49) with five minutes left. Lake Forest then rattled off seven straight points, including a game-tying three-pointer by Beyersdorf with 1:52 left, but was held scoreless while Knox shot 5-for-6 from the line the rest of the way.

Walker finished the season as the team's leader with 14.0 points, 8.1 rebounds, and 1.3 blocked shots per game. Rees led the squad with 2.4 assists and 1.6 steals per contest.

Walker and forward Troy Strange (Wonder Lake, Ill./Woodstock) were the Foresters' only seniors.
---