Lake Forest College Sports Information
February 3, 2009
Contact: Mike Wajerski, SID
Lake Forest Edged Out at Monmouth College
Nate Bateman leads Foresters with 16 points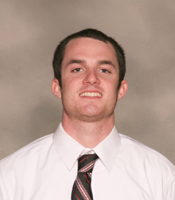 Nate Bateman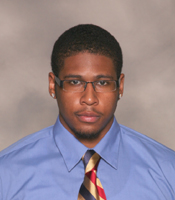 Travis Clark

MONMOUTH, Ill. - The Forester men's basketball team suffered a 57-53 loss at Monmouth College Tuesday night (February 3). Lake Forest fell to 5-13 overall this season and 4-7 in Midwest Conference play. The Fighting Scots are now 6-12 overall and 3-8 in the league.

The Foresters' leading scorer was freshman Nate Bateman (Lake Forest, Ill./Lake Forest Academy) with 16 points, his highest total since joining the team for the second semester. He shot 6-for-9 from the field and added five rebounds. Freshman post player Travis Clark (Evanston, Ill./Evanston) was next on the squad with a dozen points and he pulled down a team-high seven rebounds. Senior guard Jeremy Beyersdorf (Neenah, Wis./Fox Valley Lutheran) also reached double figures with 10 points.

Lake Forest shot 39.6 percent from the field, 4-for-12 from three-point range, and 11-for-19 from the free throw line. Monmouth posted a .489 field goal percentage, made six of 16 attempts from beyond the arc, and knocked down seven of 11 foul shots. The Foresters out-rebounded the home team 30-28 but committed 16 turnovers while forcing 14.

Nine consecutive points by the Foresters turned a three-point deficit into a six-point lead early in the contest. The margin grew to as many as eight points late in the opening period and the visitors took a 29-22 lead into the locker room at halftime.

Lake Forest extended its advantage to nine points early in the second half before being outscored 22-6 over the next eight minutes. Three straight baskets by the Foresters cut the lead to one with 7:36 to play and a pair of free throws by Clark with 3:53 left on the clock put the visitors ahead by one. After the Scots regained the lead, Lake Forest tied the score at 52 with 2:22 remaining. Monmouth then connected on five of six free throws in the final 78 seconds of the game to earn the victory.

The Foresters will host the top two teams in the conference standings this weekend (February 6-7) when they take on Carroll University at 7:00 Friday night and St. Norbert College Saturday at 5:00 p.m. Watch live video webcasts of all league games at www.midwestconference.tv.
---