Lake Forest College Sports Information
February 6, 2009
Contact: Mike Wajerski, SID
Foresters Come from Behind to Defeat Visiting Carroll
Nate Bateman scores a team-high 16 points again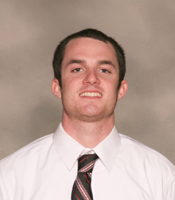 Nate Bateman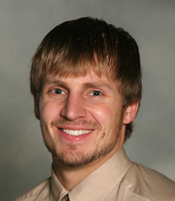 Jeremy Beyersdorf

LAKE FOREST, Ill. - The Lake Forest College men's basketball team hosted and defeated Carroll University 58-55 Friday night (February 6). The Foresters raised their overall record on the season to 6-13 and Midwest Conference mark to 5-7. The Pioneers are now 13-6 overall and 9-3 in league play.

For the second straight game, freshman forward Nate Bateman (Lake Forest, Ill./Lake Forest Academy) led Lake Forest with 16 points. He connected on four of seven three-pointers in the contest. Senior guard Jeremy Beyersdorf (Neenah, Wis./Fox Valley Lutheran) and freshman post player Travis Clark (Evanston, Ill./Evanston) scored 11 and 10 points, respectively, combined to shoot 9-for-14 from the field, and added eight rebounds apiece, a career-high for Beyersdorf.

The Foresters shot 43.1 percent from the field and held the visitors to 39.6. Lake Forest was also 5-for-19 from three-point range and 9-for-14 from the free throw line. The Pioneers made just three of 18 shots from beyond the arc but missed just once in 11 tries from the foul line. The home team had a slight 34-32 edge in rebounds but committed a dozeen turnovers, two more than Carroll.

Seven straight Pioneer points early in the contest gave them an 11-6 lead but the Foresters rattled off six in a row a few minutes later to regain the lead. A 12-4 run put Carroll on top by seven and the lead grew to as many as nine points before a layup by Clark just before the buzzer made the halftime score 39-32 in favor of the visitors.

Lake Forest slowly chipped away at the deficit and eventually took a 49-48 lead on a three-pointer by freshman guard Chris Roets (Hartland, Wis./Arrowhead) with 7:08 to play. Carroll quickly regained the lead with a basket on the next possession but a three-pointer by Bateman with 5:15 put the home team ahead to stay. Nearly five minutes passed with just a Lake Forest basket added to the scoreboard. Roets was fouled with 22 seconds remaining and made one of two free throws. After a Pioneers three-pointer cut the lead to two, Roets was fouled again with 9.5 seconds left and made both ends of the one-and-one to extend the lead to four. The visitors made a basket with 2.9 seconds on the clock and fouled Beyersdorf less than a second later. He made the second of two free throws and Carroll's desperation three-pointer was unsuccessful at the buzzer.

The Foresters will host first-place St. Norbert College, the 11th-ranked team in the nation, tomorrow at 5:00 p.m. Watch live video webcasts of all league games at www.midwestconference.tv.
---