Lake Forest College Sports Information
January 13, 2009
Contact: Mike Wajerski, SID
Foresters Fall to Visiting Grinnell College
Team will host two more games this weekend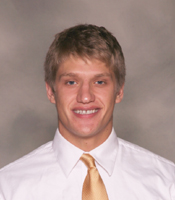 Dayton Young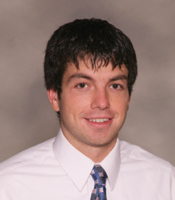 Patrick Hanley

LAKE FOREST, Ill. - The Lake Forest College men's basketball team was defeated 88-72 at home by Grinnell College on Tuesday (January 13). The Foresters fell to 2-9 overall this season and 1-3 in Midwest Conference play. The Pioneers raised their overall record to 8-3 and the team is undefeated in five league contests.

Forester freshman post player Dayton Young (Muskego, Wis./Catholic Memorial) came off the bench to lead the team with 13 points. Fellow freshman post player Travis Clark (Evanston, Ill./Evanston) and senior guard Jeremy Beyersdorf (Neenah, Wis./Fox Valley Lutheran) were next with a dozen points each and Clark added a game-high eight rebounds. Junior forward Patrick Hanley (Plainfield, Ill./Plainfield) set a career-high with nine assists and chipped in with a pair of steals.

Lake Forest shot 60.4 percent from the field, made four of 13 three pointers, and knocked down four of 10 free throws. Grinnell shot 32.9 percent from the floor, 10-for-44 from three-point range, and 30-for-36 from the foul line. Lake Forest was out-rebounded 38-37 and committed 29 turnovers while forcing 10.

The Foresters used an 18-6 run in the first half to turn a one-point lead into a 32-19 advantage with 8:30 to play in the period. Grinnell, however, scored 10 straight points to pull to within three and later tied the score at 36 with two-and-a-half minutes left on the clock. Lake Forest scored the next five points and held a 44-40 lead at halftime.

The game was tied at 48 early in the second half before a 22-6 Grinnell run gave the visitors a 16-point mead with 10 minutes left. Lake Forest trimmed the margin to 11 points (75-64) with 5:31 remaining but could get no closer.

The Foresters will host a pair of conference games this weekend (January 16-17). The team will welcome Beloit College Friday night at 7:00 and will take on defending league champion Lawrence University the following day at 5:00 p.m. Watch live video webcasts of all league games at www.midwestconference.tv.
---