Lake Forest College Sports Information
January 16, 2009
Contact: Mike Wajerski, SID
Lake Forest Defeats Visiting Beloit College 73-50
Jeremy Beyersdorf scores game-high 17 points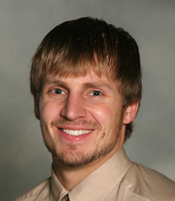 Jeremy Beyersdorf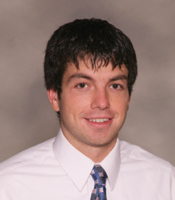 Patrick Hanley

LAKE FOREST, Ill. - The Forester men's basketball team hosted and defeated Beloit College 73-50 Friday night (January 16). Lake Forest is now 3-9 overall this season and 2-3 in Midwest Conference play. The Buccaneers fell to 3-10 overall and 1-5 in the league.

Lake Forest senior guard Jeremy Beyersdorf (Neenah, Wis./Fox Valley Lutheran) led all players in the game with 17 points. He shot 6-for-8 from the field, including a 4-for-4 performance from three-point range. Freshman post player Travis Clark (Evanston, Ill./Evanston) was next on the squad with 15 points on 7-for-11 shooting from the floor. Junior forward Patrick Hanley (Plainfield, Ill./Plainfield) scored six points and led the team with eight rebounds and seven assists.

The Foresters made exactly half of their field goal attempts in each half and recorded an assist on 21 of 28 made field goals in the contest. The home team's 13 three pointers (in 30 attempts) match the third-highest single-game total in program history and are the most by a Lake Forest squad in nearly six seasons. The team was also 4-for-5 from the free throw line. Beloit was held to 36.4 percent shooting from the floor and made four of 17 three-pointers and 14 of 18 foul shots. The visitors held a slight 30-29 edge in rebounds but committed 17 turnovers to the Foresters' 11.

Beloit led by as many as seven points early in the contest before a 21-4 Forester run over approximately a seven-minute span gave the home team a double-digit advantage. The margin grew to as many as 16 points before the Bics scored the final four points of the period, trimming Lake Forest's lead to 35-23 at halftime.

The Foresters scored the first six points of the second half and led by no fewer than 15 points the rest of the game.

Lake Forest will host defending league champion Lawrence University tomorrow at 5:00 p.m. Watch live video webcasts of all league games at www.midwestconference.tv.
---