Lake Forest College Sports Information
January 23, 2007
Contact: Mike Wajerski, SID
Foresters Fall by Two at Home to Monmouth
Eight of last nine games decided by one or two points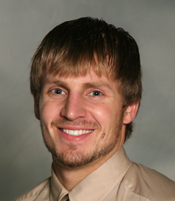 Jeremy Beyersdorf

LAKE FOREST, Ill. - The Lake Forest College men's basketball team fell 55-53 at home to Monmouth College Tuesday (January 23) night. It was the eighth game in the Foresters last nine to be decided by two points or less. Lake Forest is now 8-8 overall this season and 4-5 in league play. Monmouth raised its overall record to 8-8 and its MWC mark to 4-6.

Sophomore guard Jeremy Beyersdorf (Neenah, Wis./Fox Valley Lutheran) led the home team with 14 points. He shot 5-for-8 from the field, 1-for-3 from three-point range, and 3-for-4 from the free throw line. Junior Laird Walker (Chicago, Ill./Whitney M. Young Magnet) scored six points and led all players with 12 rebounds. Sophomore forward Patrick Hanley (Plainfield, Ill./Plainfield) was second on the team with nine points and eight boards. Senior forward Brad Wehner (Sheboygan, Wis./Sheboygan North) dished out five assists.

The Foresters shot 38.8 percent from the field but just 5-for-24 from three-point range. The home team knocked down 10 of 13 free throws. Monmouth shot 41.3 percent from the field, 5-for-19 from beyond the arc, and 12-for-21 from the foul line. Lake Forest held a 34-26 edge in rebounds but committed 14 turnovers while forcing just eight.

Lake Forest led throughout the opening period and used an 11-1 run late in the first half to take an 11-point lead. Monmouth scored the final three points before intermission and trailed 33-25 at the break.

The visitors finally tied the score on a jumper with 10:06 remaining and took their first lead of the contest (46-43) on their next possession. The score was tied at 46 and 48 and briefly at 50 before Walker completed a traditional three-point play to give the Foresters a one-point lead with 4:45 remaining. Lake Forest would only score two points the rest of the way, however, and Monmouth escaped with the victory.

The Foresters will continue league play on Saturday (January 27) at Knox College. Tip-off is scheduled for 1:00 p.m.
---