Lake Forest College Sports Information
January 23, 2009
Contact: Mike Wajerski, SID
Lake Forest's Comeback Efforts Fall Short at Ripon
Free throws the difference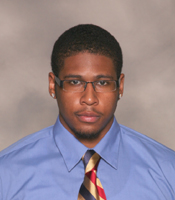 Travis Clark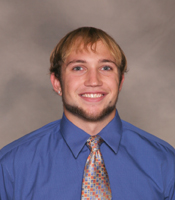 Chris Roets

RIPON, Wis. - The Forester men's basketball team fell 74-67 at Ripon College Friday night (January 23). Lake Forest is now 3-11 overall this season and 2-5 in Midwest Conference play. The Red Hawks raised their overall record to 5-8 and league mark to 3-4.

Forester freshman post player Travis Clark (Evanston, Ill./Evanston) led all players in the contest with 15 points, tied for game-high honors with six rebounds, and added a pair of steals. He was 6-for-9 from the field and 3-for-4 from the free throw line. Freshman forward Nate Bateman (Lake Forest, Ill./Lake Forest Academy) and freshman guard Chris Roets (Hartland, Wis./Arrowhead) were next on the squad with 11 and 10 points, respectively. They combined to shoot 6-for-10 from the field, 3-for-5 from three-point range, and 6-for-6 from the line. Junior forward Patrick Hanley (Plainfield, Ill./Plainfield) matched Clark's six rebounds and dished out a game-high seven assists.

Lake Forest shot 50 percent from the field, made seven of 22 three-pointers, and knocked down all but one of 13 free throws. The Red Hawks shot 44.4 percent from the floor, 2-for-9 from beyond the arc, and 24-for-28 from the line. Ripon also pulled down four more rebounds (28-24) and committed four fewer turnovers (14-18).

The Foresters jumped out to an early five-point lead and led by three before an 11-0 Ripon run put the home team ahead for good. The Red Hawks extended their lead to as many as 14 points later in the period and led 35-27 at halftime.

Lake Forest scored eight of the second half's first 10 points to cut the deficit to two points. After falling behind by as many as eight points later in the half, the Foresters pulled back to within four on a Roets three-pointer with less than four minutes to play. The visitors would get no closer, however, as Ripon connected on 18 of 20 free throws, including 15 in a row, in the period.

Lake Forest will travel to Beloit College for a 4:00 p.m. contest tomorrow. Watch live video webcasts of all league games at www.midwestconference.tv.
---