Lake Forest College Sports Information
January 27, 2007
Contact: Mike Wajerski, SID
Lake Forest Evens Conference Record with Win at Knox
Jeremy Beyersdorf leads team in scoring for third straight game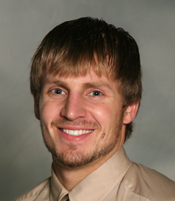 Jeremy Beyersdorf

GALESBURG, Ill. - The Forester men's basketball team posted a 65-53 victory at Knox College Saturday (January 27) afternoon. Lake Forest raised its overall record on the season to 9-8 and its Midwest Conference mark to 5-5. The Prairie Fire fell to 4-13 overall and 2-8 in league play.

Sophomore guard Jeremy Beyersdorf (Neenah, Wis./Fox Valley Lutheran) led the visitors with 16 points. He shot 5-for-6 from the field, 2-for-3 from three-point range, and 4-for-4 from the free throw line. Junior forward Laird Walker (Chicago, Ill./Whitney M. Young Magnet) recorded his fourth double-double of the season with 11 points and 10 rebounds. Freshman guard Victor Campbell (Milwaukee, Wis./Wisconsin Lutheran) also reached double figures with 10 points and sophomore forward Patrick Hanley (Plainfield, Ill./Plainfield) joined Walker with a game-high 10 rebounds. Senior forward Brad Wehner (Sheboygan, Wis./Sheboygan North) and freshman forward Hoyt Rees (Yorkville, Ill./Yorkville) led the squad with four assists and steals, respectively.

Lake Forest shot 42.9 percent from the field and held Knox to just 37 percent. The Foresters also made six of 14 three-pointers while the Prairie Fire shot 8-for-23. Both teams missed just twice from the foul line in 13 attempts. Lake Forest out-rebounded the home team 39-24 and committed 14 turnovers while forcing 16 Knox miscues.

The Prairie Fire scored the game's first seven points and led by as many as 12 early in the contest. The Foresters chipped away at the lead and used a 15-2 run spanning nearly 11 minutes to take a 23-21 lead. Knox then scored the final points of the opening period on a three-pointer and owned a 24-23 lead at halftime. The lead changed hands a few times early in the second half but the home team led for most of the period's first 13 minutes. Lake Forest trailed by four with just over seven minutes to play before rattling off 10 straight points over the next four minutes. The visitors continued to pull away by making seven consecutive free throws in the game's final 60 seconds.

Lake Forest will return home for a pair of Midwest Conference games next weekend. The Foresters will host Beloit College at 7:30 Friday night and Lawrence University at 4:00 the following afternoon.
---