Lake Forest College Sports Information
January 27, 2009
Contact: Mike Wajerski, SID
Stingy Defense Helps Lake Forest Defeat Visiting Illinois College
Victor Campbell knocks down five three-pointers, scores 20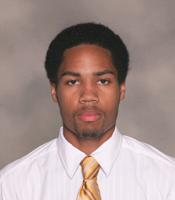 Victor Campbell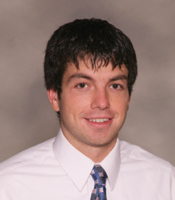 Patrick Hanley

LAKE FOREST, Ill. - The Forester men's basketball team hosted and defeated Illinois College 66-52 Tuesday night (January 27). Lake Forest is now 5-11 overall this season and 4-5 in Midwest Conference play. The Blueboys fell to 7-8 overall and 4-5 in the league.

Junior forward Victor Campbell (Milwaukee, Wis./Wisconsin Lutheran) led all player sin the game with 20 points. He shot 5-for-8 from three-point range and added six rebounds in the contest. Senior guard Jeremy Beyersdorf (Neenah, Wis./Fox Valley Lutheran) was next with 14 points and freshman post player Travis Clark (Evanston, Ill./Evanston) added a dozen. Beyersdorf also led the team with three steals and Clark pulled down seven rebounds. Junior forward Patrick Hanley (Plainfield, Ill./Plainfield) scored just four points but led all players in the game with nine rebounds and eight assists.

Lake Forest shot 43.9 percent from the field, 7-for-26 from three-point range, and 9-for-11 from the free throw line. The Blueboys' .322 field goal percentage was the lowest for a Forester opponent this season and the visitors were just 6-for-26 from beyond the arc and 8-for-10 from the foul line. The Foresters held a slight 36-35 edge in rebounds and committed 12 turnovers, one fewer than Illinois College.

Neither team led by more than four points in a first half that included five ties and nine lead changes. The Foresters scored eight of the final 10 points in the period and led 30-27 at halftime.

The sixth and seventh ties of the game occurred early in the second half but Illinois College was unable to take the lead. Eight straight Forester points broke a 34-34 deadlock and gave the home team the lead for good. A 7-0 run later in the period extended the margin to 11. The Blueboys pulled to within six points (55-49) with 2:52 to play but Campbell's third and fourth three-pointers of the half extended the lead back into double figures and he made three of four free throws in a 10-second span late in the contest to help seal the victory.

Lake Forest will play at Grinnell College Saturday afternoon (January 31) at 3:00. Watch live video webcasts of all league games at www.midwestconference.tv.
---