Lake Forest College Sports Information
January 31, 2009
Contact: Mike Wajerski, SID
Foresters Defeated at Grinnell College
Hanley finishes two rebounds shy of triple-double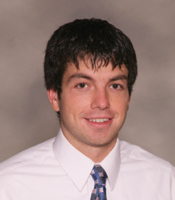 Patrick Hanley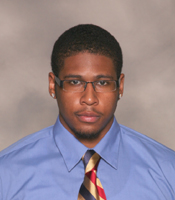 Travis Clark

GRINNELL, Iowa - The Lake Forest College men's basketball team fell 117-82 at Grinnell College on Saturday (January 31). The Foresters are now 5-12 overall this season and 4-6 in Midwest Conference play. The Pioneers raised their overall record to 11-6 and league mark to 8-3.

Lake Forest freshman post player Travis Clark (Evanston, Ill./Evanston) led all players in the game with a career-high 34 points. He shot 15-for-19 from the field and 4-for-5 from the foul line while adding seven rebounds and a pair of steals. Fellow freshman post player Dayton Young (Muskego, Wis./Catholic Memorial) was next ont he team with 11 points. Junior forward Patrick Hanley (Plainfield, Ill./Plainfield) finished with 10 points, matched his career-high with 14 rebounds, and dished out eight assists.

The Foresters shot 58.5 percent from the field, made one of nine attempts from three-point range, and connected on 19 of 30 free throws. Grinnell shot 43.9 percent from the floor, 19-for-60 (31.7%) from beyond the arc, and 26-for-33 from the line.

Lake Forest led by three points early in the game before Grinnell used a 13-4 run to take the lead for good. A 12-2 run by the Pioneers later in the first half extended their advantage into double figures and the margin grew to as many as 17 before a layup by Clark made the score 60-45 at halftime.

The Forester trimmed the margin to 12 a minute into the second half but would get no closer. A 16-4 Grinnell run a few minutes later put the game out of reach.

Lake Forest will play at Monmouth College Tuesday night (February 3) at 7:30. The Foresters will then host the top two teams in the conference standings next weekend (February 6-7) when they take on Carroll University at 7:00 Friday night and St. Norbert College Saturday at 5:00 p.m. Watch live video webcasts of all league games at www.midwestconference.tv.
---