Lake Forest College Sports Information
November 22, 2008
Contact: Mike Wajerski, SID
Late Free Throws Down Lake Forest in Home Opener
Team will host University of Chicago on Tuesday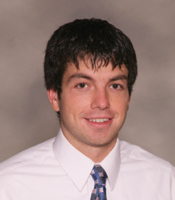 Patrick Hanley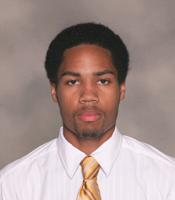 Victor Campbell

LAKE FOREST, Ill. - The Forester men's basketball team fell 68-67 to Lakeland College in its 2008 home opener Saturday night (November 22). Lake Forest fell to 0-2 overall this season. It was the Muskies' first game of the year.

Junior forward Patrick Hanley (Plainfield, Ill./Plainfield) led the home team with 23 points, six rebounds, seven assists, and two steals. He shot 7-for-12 from the field and 4-for-8 from three-point range in the contest. Junior guard Victor Campbell (Milwaukee, Wis./Wisconsin Lutheran) and freshman post player Travis Clark (Evanston, Ill./Evanston) added 13 and 10 points respectively.

Lake Forest shot 42.3 percent from the floor and made a dozen three-pointers in 33 attempts (36.4%). The Foresters also knocked down 11 of 16 free throws. Lakeland shot 45.6 percent from the field, 8-for-21 (38.1%) from beyond the arc, and 8-for-18 (44.4%) from the foul line. The home team was out-rebounded 37-33 and committed 15 turnovers while forcing 13.

The first half of the game included four ties and 10 lead changes. Lake Forest led by as many as eight (25-17) in the period and closed the half on a 10-0 run to take a 39-33 lead into the locker room at intermission.

The Foresters extended their advantage to 13 points (54-41) with 10:31 to play in the contest before a 9-0 Lakeland run cut the lead to just four. After a three-pointer by Hanley, the Muskies outscored the Foresters 10-3 in a two-and-a-half-minute span to tie the game at 60. Campbell knocked down a three-pointer and Hanley added two free throws to give the home team a five-point advantage with 2:16 on the clock. A three-pointer and a three-point play on consecutive possessions gave the visitors a 66-65 advantage with 47 seconds remaining but Clark made a jumper with 34 seconds left to put the Foresters back on top. Lakeland missed a shot, got the ball back on a turnover with 12 seconds left, and then made a pair of free throws with 3.4 seconds to play for the victory.

Lake Forest will host the University of Chicago Tuesday night (November 25) at 7:30. A free live video webcast of the game will be available at www.midwestconference.tv.
---