Lake Forest College Sports Information
November 25, 2008
Contact: Mike Wajerski, SID
Foresters Rout Visiting Chicago for First Win of the Season
Patrick Hanley and Victor Campbell combine for 41 points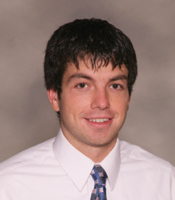 Patrick Hanley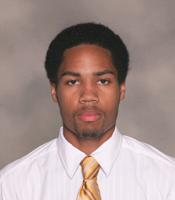 Victor Campbell

LAKE FOREST, Ill. - The Lake Forest College men's basketball team hosted an defeated the Univerity of Chicago 73-54 Tuesday night (November 25). The Foresters are now 1-2 on the season while the Maroons, who were ranked 22nd in the nation in D3hoops.com's preseason poll, fell to 0-4.

Forester junior forwards Patrick Hanley (Plainfield, Ill./Plainfield) and Victor Campbell (Milwaukee, Wis./Wisconsin Lutheran) led the Foresters with 21 and 20 points, respectively. Hanley shot 7-for-11 from the field, made two of three attempts from three-point range, and knocked down five of seven free throws. He also added five rebounds, five assists, and three steals. Campbell's 6-for-9 shooting from the floor included a 5-for-7 performance from beyond the arc.

Lake Forest shot 48 percent from the floor, 8-for-20 from three-point range, and 17-for-25 from the free throw line. The Maroons made just one-third of their field goal attempts, including seven of 26 three-pointers, and shot 11-fo-r-17 from the line. The Foresters held a 38-32 rebounding edge and committed 10 turnovers while forcing 11.

Lake Forest trailed 6-2 before out-scoring Chicago 21-5 during a 10-minute span during the first half. A 7-0 run late in the half extended the margin to 19 points before a Maroon three-pointer cut it to 16 (38-22) at halftime.

The visitors trimmed the margin to 14 points before a 12-2 Forester run extended it to 24 (54-30) with 12 minutes to play. Chicago then went on a 14-2 run to cut the deficit back down to 12 but Lake Forest responded with 10 straight points and led by no less than 17 the rest of the way.

Lake Forest will host Dominican University Saturday afternoon (November 29) at 3:00.
---