Forester Athletic Hall of Fame
Inducted 1983

Mike Maiman '70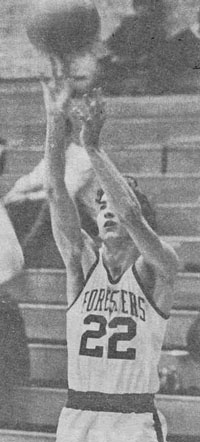 The son of a Naval officer, Mike attended schools across the country, eventually graduating from Bishop Hendrickson High School in Warwick, Rhode Island where he played basketball and baseball.

Entering Lake Forest in 1966, he went on to earn ten varsity letters, four in basketball, three in baseball, two in track and field and one in football. His freshman year he was a member of the record-holding mile relay team. In baseball, Mike was a three-year starter and was ranked fifth in stolen bases in the NCAA Small College Division. Co-captain of the basketball team his senior year, he finished his career with over 900 points. A sociology major, Mike was also a member of Digamma Alpha Upsilon and Student Government and was on the Stentor staff.

Following graduation he earned a commission in the Marine Corps, serving from 1970 to 1973. While in the service, he continued to participate on basketball, baseball and volleyball teams. After an honorable discharge, Mike entered the computer industry, first with IBM as a marketing representative. Eventually, he founded his own company, G/S Leasing Inc., in Troy, Michigan.

Mike has continued to serve his alma mater in a variety of ways, including sitting on the Alumni Board of Directors and acting as Reunion Committee Chairman and class agent. He also played an integral role in the enhancement of the Athletic Hall of Fame at Lake Forest College. Mike has continued to pursue his athletic interests by coaching Little League baseball and Park District softball.
---